Single Point Lyra
Stainless steel single point lyra.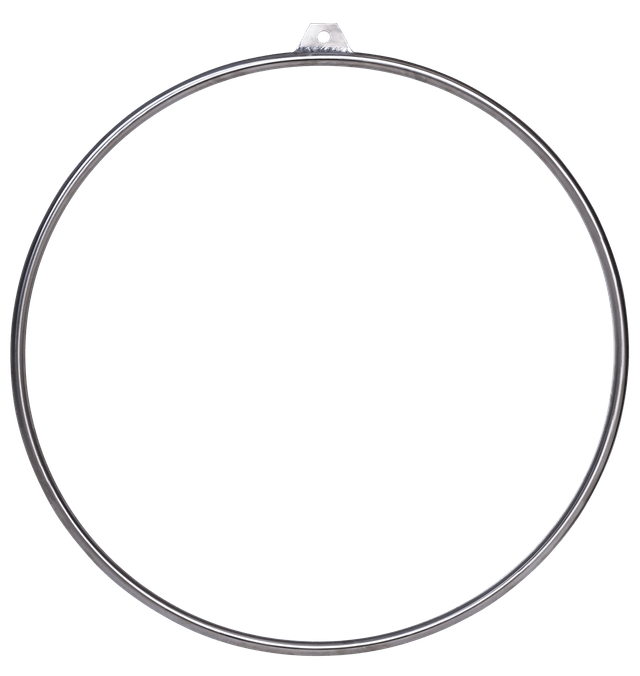 Single Point Lyra
Product details
Whether you are an experienced aerialist or just starting out, Coggs Circus' aerial lyras are the perfect addition to your training and performance equipment. Made from high-quality stainless steel, our lyra is strong, durable, and built to last. It can support even the most advanced aerial moves and tricks, so you can push your limits and reach new heights!
Our lyras aren't just functional - they are also beautiful. The stainless steel isn't dull like other lyras made of carbon steel— with its polished curves and pronounced shimmer, it looks more like a work of art! Even if you like your lyra wrapped, you can be assured it isn't rusting underneath the tape like is common with carbon lyras. Stainless will never rust!
Coggs Circus' lyras are the perfect addition to any space— adding a touch of elegance and sophistication to any room or performance venue. Order yours today... you won't be disappointed!

Also: check out our aerial rigs! We can offer a discount if purchased together!

SPECIFICATIONS:
Material: Stainless Steel 304
Diameter: 1"
Weight: Hollow bar: ~8 lbs
Solid Bar: ~21 lbs
WLL – 4KN
BLL – 20Kn

Aerial Arts are dangerous. Please check equipment before each use. Coggs Circus, LLC cannot be held responsible for injury/death resulting from misuse of equipment.