Aerial Rig Pulley System
Highly recommended for changing out/taking in gear quickly. Requires three rigging points on the top bar.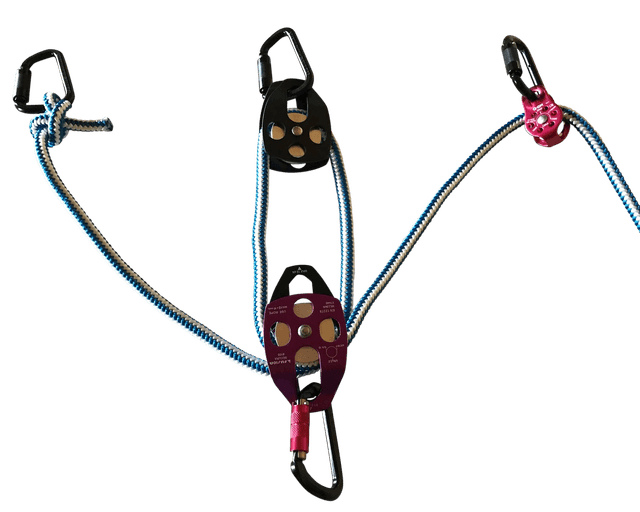 Aerial Rig Pulley System
Product details
If you plan on changing out/taking in/raising/lowering gear, the pulley system is invaluable— otherwise you will have to use an aerial rig ladder system or take down the rig each time. The pulley system also helps to distribute weight more evenly adding to the already dynamic safety features of the rig. Comes with 3 50kN self-locking steel carabiners, 2 single pulleys, 1 double pulley, 50' static climbing rope, a cleat for tying off, and bolts. Cleat to be added by the customer to appropriate height.