Feet with Supportive Straps
A must for hard (non-grass) surfaces. Feet will keep floor/rig from being damaged. Straps prevent splaying of legs.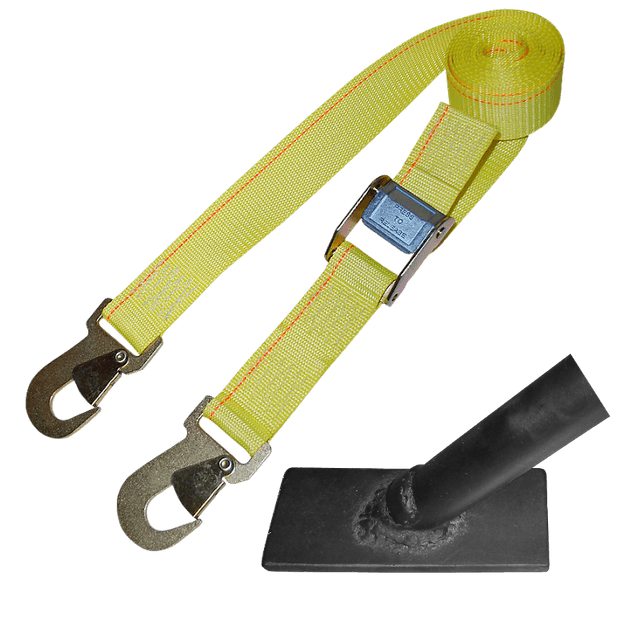 Feet with Supportive Straps
Product details
The feet come with a D-ring to click to the straps so the legs won't splay outwards on smooth surfaces such as wood.
For outdoor use the feet and straps are not mandatory as the rig legs will sink slightly into the ground to prevent anysplaying. However, they do add an extra element of safety.
If you plan on setting up both indoors and outdoors, you will need the feet/straps.