A
b
o
u
t
U
s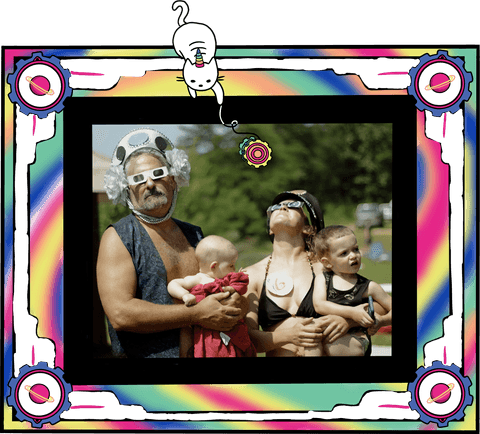 We all have an inner child that wants to break free from the monotony of adult life. This inner child isn't concerned about bills, dinner plans, or if Mercury just went retro.
There's a whole world waiting to be discovered!
To a child, a dishrag is a fancy dress! A lemon peel is a pirate's eye patch! An anthill is Mount Everest!
We want you to remember fun; remember what it was like to be young.
We want you to open your Coggs' package with the same wonder and excitement as a child on Christmas morning and begin to play. Even if you have years of training, we want our gear to feel new in your hands. That's the Zen approach to "beginner's mind." It's the uncarved block. It's where all possibilities are waiting for you to engage.
We are inspired by the concept of making circus arts as popular as other modes of exercise. And why shouldn't there be lyras, Cyr wheels, and all the circus joy in every gym and house all over the world? Let's face it: it's much more fun than the treadmill.
Join the Coggs' family. We will take care of you.
T
e
s
t
i
m
o
n
i
a
l
s
I'm very pleased with this rig! Customer service was great. Came in a timely manner. Easy to assemble. Sturdy.

— Kasey Ingram

This wheel is solid. So happy with the quality of work and the size. It fits me perfectly.

— Kelly Howard

Communication and product were both great. Thank you!

— Amber Bigelow

We are absolutely thrilled with the lyra we bought our daughter for Christmas. It is extremely well made, came packed nicely in a timely manner, and is so perfect! Thank you!

— Christie Williams

Awesome customer service!

— Derrin Moore

The LED lyra is stunningly beautiful! Seller is very reputable and backs their product. I would highly recommend.

— Melinda Rivers

The communication was amazing!

— Eliza Kramer

Very well made, shipped as we were told it would, thank you.

— W Randall